8th Октябрь, 2006
Кто летает в Норвегию?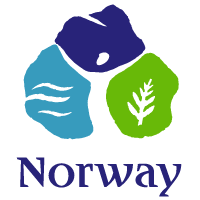 Norwegian
AirBaltic (из Санкт-Петербурга)
SAS (Scandinavian Airlines)
Как добраться до Норвегии
Логотип является зарегистрированным товарным знаком Visitnorway.com
Закладки
Norway

Blue1, a Finnish regional airline part of the SAS Group offering more than 120 nonstop flights daily with fares from 39 euro. Check also lowest fares on cars and hotels via www.blue1.com.
Thon Hotels - different hotels for diverse occasions. Thon Budget for budget accommodation, Thon City for comfort in the city/town and Thon Conference - professional course and conference hotels.
NSB, travel in Norway and Scandinavia with train. Explore Norway by train. Online booking.
Nor-Way
Норвегия: Полиция.
Комментариев нет »
No comments yet.
RSS feed for comments on this post. TrackBack URI
Leave a comment